Charitable Works – an important component in any Christian writer's background and writings
Madonna Hospital

in Umuahia, Nigeria: Our parish helped to build this hospital and my husband and I were fortunate to visit there with other parishioners for the blessing of the hospital and it opening as a clinic.  This last summer we raised the last of the money needed to complete the hospital's upper floor which will house the wards for the indigent. Now the challenge will be to help them keep the doors of the hospital open for all and free to those unable to pay. If you too would like to donate, you can send your check to Saint John 23, 1220 University Avenue, Fort Collins, CO 80521 with Madonna Hospital in the memo line.
Denver Catholic Register article about the Madonna Hospital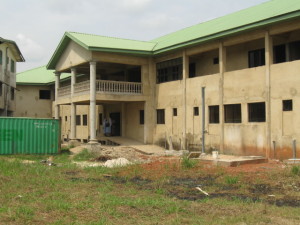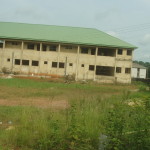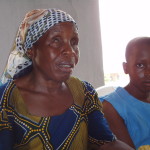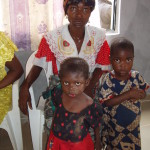 B

ook Drive: While in Nigeria we visited several schools. I was heartbroken to see the sparse number of reading books for the children from preschool to high school. The few books they had were tattered and worn. Two years ago I sent a couple of suitcases of books to one of the high schools we visited. That small effort revitalized that school. Now they are asking that more reading books be sent. If you have classic or award winning reading books that you would like to give to a worthy cause, send them my way. Go to my contact information on this site. The first shipment of books will leave here the middle of January, 2014. I hope to send books to them every three or four months, so this will be an ongoing project.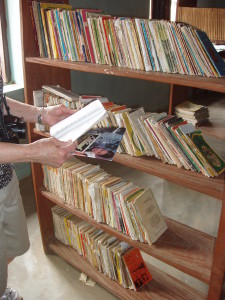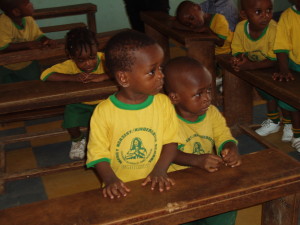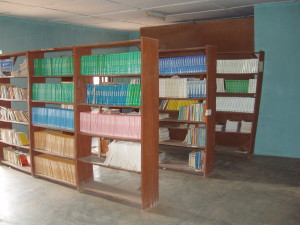 Nazareth Home for God's Children

: I have helped Sister Stan, the founder of the orphanage, for several years. She takes in children born with defects and those who have lost their parents. Because these children are not perfect, they are seen as evil. Before Sister started the orphanage, these children were killed by their parents or the village leaders. Now they have the option to bring them to the orphanage. At present money is being raised to help ring some of the children to the USA for medical treatment. The first child arrived right before Christmas to receive treatment at Children's Hospital this week. If you would like to know more about this organization and donate to the medical help or everyday expenses at the orphanage, check out www.sisterstanschildren.org
Watch this moving interview on ABC News in New York. Highlight and click this link:
http://7online.com/uncategorized/here-and-now-on-november-9th-2014-part-3/385499/
Project Self-Sufficiency

: is a local non-profit that helps single parent families in our area. In this highly successful organization, every participant must seek a higher education that will sustain the family. Check them out at www.ps-s.org
Catholic Community Services Northern

: helps the homeless and elderly in our area. Donate time, supplies, or help this organization at 460 Linden Center Drive, Fort Collins, CO 80524